An update to the add-in WakeOnLan has been released which integrates it into the Launchpad which now makes it possible to wake up your computers from the Lauchpad on every connected computer.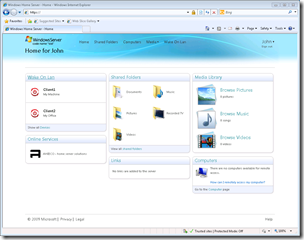 More details on WakeOnLan are available from here.
Microsoft MVP Philip Churchill's MS Windows Home Server Blog is one of the leading sources of breaking news and information, insightful opinion, and great tutorials regarding Windows Home Server. If you're an HP MediaSmart Server owner, this is a can't miss!