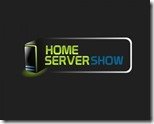 Episode 249 of the Home Server Show podcast is asking the question what would you change in Windows Server 2012 R2 Essentials?
An awesome group of guys gather to discuss Windows Server 2012 R2 Essentials and how it can be used in a home environment.  The show starts off by asking what would we change in the product to make it more friendly.  It's a great show, which you can find here or watch the video below:
The Home Server Show Podcast Episode 249 is a post from: MS Windows Home Server - Your Personal Guide to Microsoft Windows Home Server!