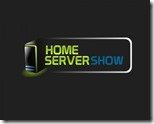 Episode 227 of "The Home Server Show" podcast is all about the new Gen8 MicroServer from HP:
"There is a new MicroServer in town but what makes it better than the last generation? Listen in to hear all the details and whether or not you should get the last gen or step up to the new Gen8 MicroServer."
You can find this latest episode here.
The Home Server Show Podcast Episode 227 - Gen8 MicroServer is a post from: MS Windows Home Server - Your Personal Guide to Microsoft Windows Home Server!