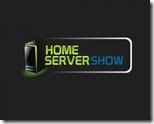 A short 19 minute episode of The Home Server Show this week.
Episode 224 has Jim Collison live from the Drobo Meetup, which you can find here.
The Home Server Show Podcast Episode 224 is a post from: MS Windows Home Server - Your Personal Guide to Microsoft Windows Home Server!